The world's first agrivoltaic power plant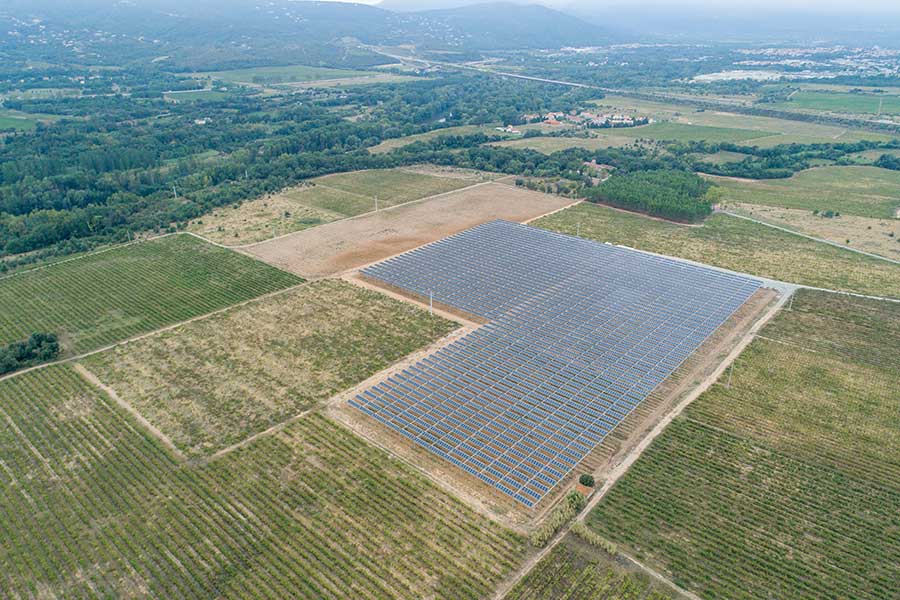 Located in the Pyrénées-Orientales department, the
vineyards
of the Domaine de Nidolères cover 32 hectares and have been owned by the same family for eight generations. The Escudié family practices sustainable agriculture by reducing the amounts of pesticides it uses. The world's first agrivoltaic power plant, set up with the support of the
Occitanie Pyrénées Méditerranée region
, has been constructed on top of newly planted vines. This made it possible to reclaim a 7.5-hectare vineyard that had been uprooted in 1992 and could not be replanted for lack of a suitable solution.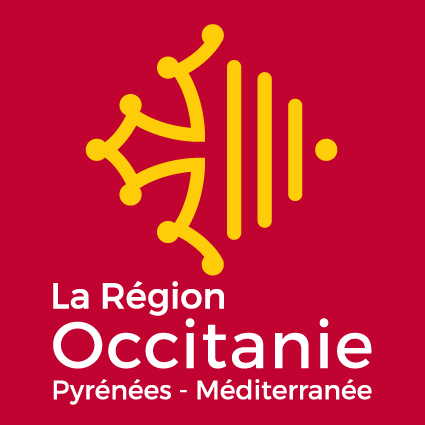 Thanks to its strong wine-growing tradition, the Aspres region was awarded a protected designation of origin (PDO) in 2017 and produces excellent wines with low yields of less than 40 hectolitres per hectare. Hit hard by climate change and increasingly severe droughts, the Aspres vineyards have seen one of the highest rates of agricultural decline in the region.
The effects of climate change on the estate
Early ripening of the grapes:
- An increase in the sugar and thus the alcohol content,
- The development of aroma precursors and modification of the taste of the wine,
- A drop in the acidity of the wines,
An increased need for water in an environment where less rainfall means that irrigation systems are required,
Rising temperatures and greater exposure to sunlight alter the balance of the wine's flavours.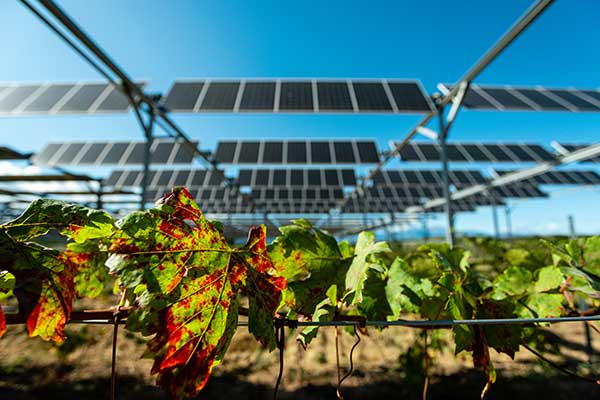 The objectives of the agrivoltaics installation at the Domaine de Nidolères:
To revitalise the vineyard,
To produce more acidic and more balanced white and red wines,
To double the value of the wine produced under agrivoltaic systems, thanks to better quality and by controlling the alcohol content,
To secure the future of the farm by restoring it to profitability and making it resilient in the face of climate change, so that it can be passed on to the next generation of the Escudié family.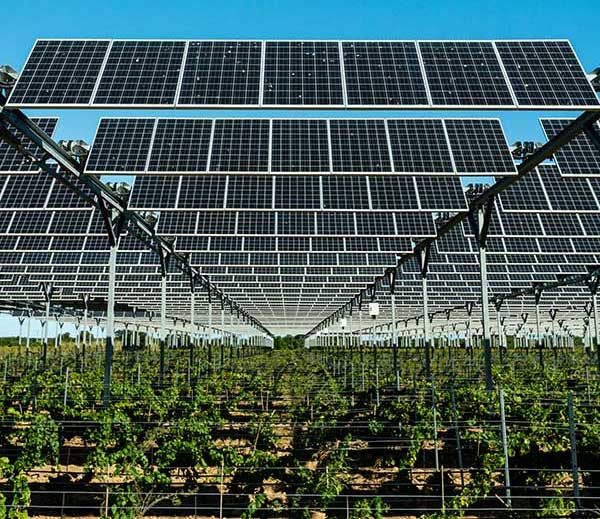 The world's first agrivoltaic power plant in figures
The photovoltaic system covers an area of
Size of the control plot:
Year the vineyard was planted:
Number of grapevines under the agrivoltaic system:
Number of grapevines in total:
Grenache blanc, Chardonnay and Marselan
Distance between the vines:
Distance between the rows:
Height of the agrivoltaic system:
A 20% reduction in the plot's water consumption,
Improved organoleptic properties: 13% increase in anthocyanins and increases of between 9% and 14% in acidity,
Less stunted growth and leaf scorch during the heatwaves in the summer of 2019.