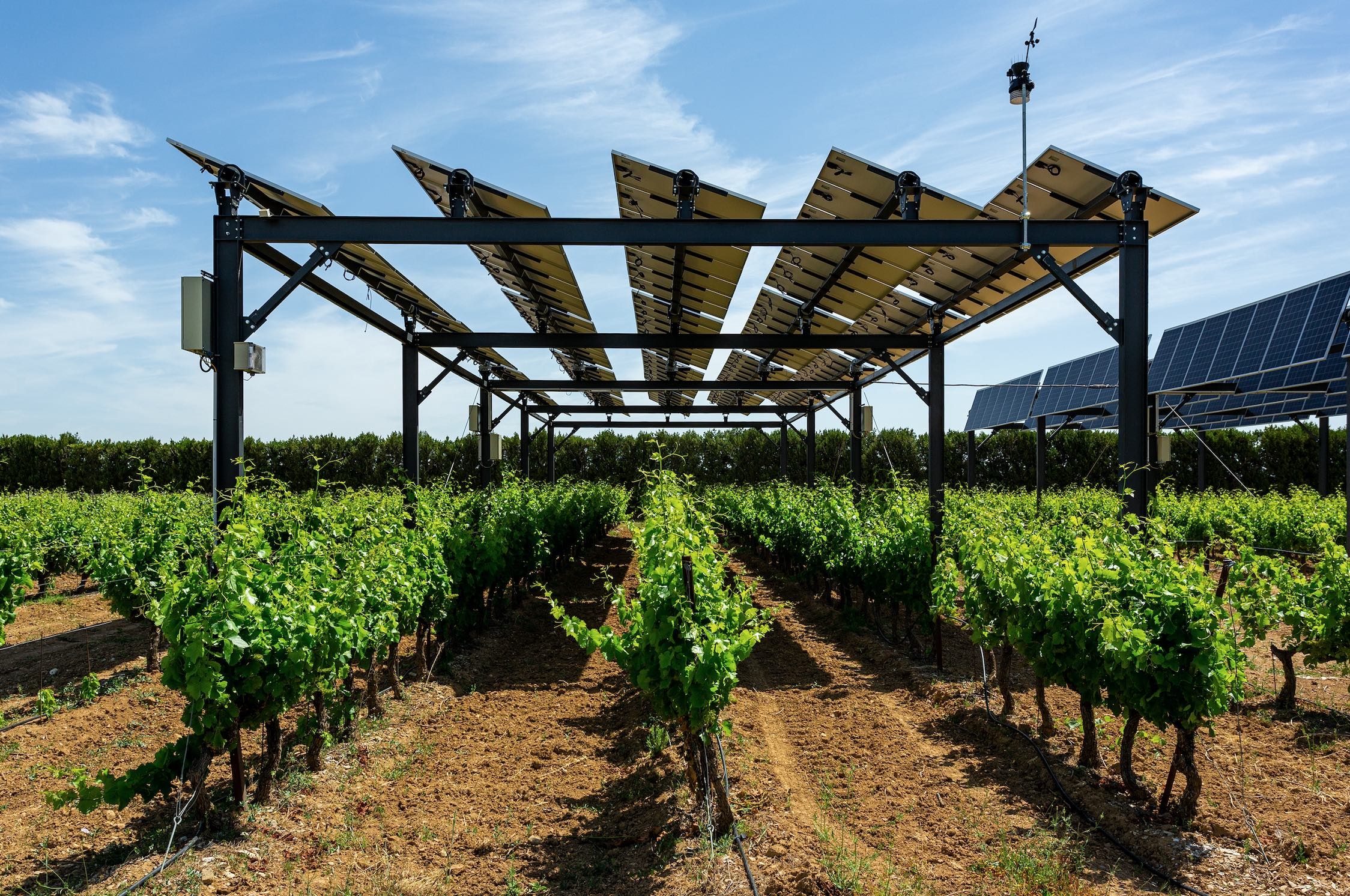 Both solar and the farming industry are beginning to see potential in the combined use of land for food production and energy generation. And as innovators begin to experiment with different forms, it's becoming clear that in most cases it is solar that will have to bend to the needs of agriculture, and not the other way around, to ensure a positive outcome.
The combination of PV and agriculture could have benefits for both industries, while also cutting down on land use. Researchers are working to ensure that projects and systems are designed in ways that offer positive outcomes for both sides.
French developer Sun'Agri is working on 91.2 MW of agrivoltaics projects won in two rounds of France's special tenders for innovative PV technologies, and this year is beginning research and pilot installations in combination with pears, apricots and peaches – already finding very different results for each crop. The company's researchers operate three experimental AV units of a few hundred square meters each. At these units, sensors gather granular data on the crop's progress, monitoring parameters such as branch diameter and leaf temperature, comparing data from plots with and without solar. They are now working to refine their approach and learn which are the most important parameters to monitor.
Working in the south of France, Sun'Agri's focus up to now has been on grapevines. Here it has found several potential advantages for growers, using a PV installation to have some degree of control over the amount of light hitting the plants.