Press Release: The French Energy Regulatory Commission confirms the rise of agrivoltaics by selecting 22 projects that use Sun'Agri's technology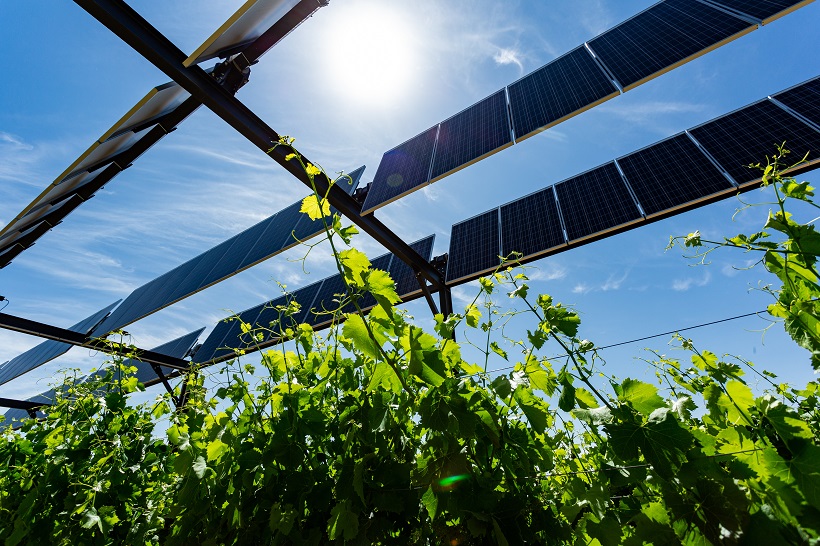 The French Energy Regulatory Commission (CRE) has just announced the results of its third call for tenders for "innovative photovoltaic solar energy". Of the 31 successful projects, 72% were agrivoltaic systems, including 22 that used Sun'Agri's technology, a ground-breaking innovation for adapting agriculture to climate change. This call for tenders confirms France's ambitions in the field of agrivoltaics.
The year 2020 marked a decisive turning point for agrivoltaics. Twenty agrivoltaics projects were selected in the April 2020 CRE call for tenders, including 15 using Sun'Agri's dynamic solar power technology. Today's announcement by the CRE of the selection of 31 new agrivoltaic projects confirms the interest of France's public authorities in this ground-breaking agricultural innovation. It also bolsters the "Cultivons Demain!" initiative, which we launched on 5 November to equip 300 French farms with agrivoltaic technology by 2025.
The idea behind dynamic agrivoltaics is to protect crops against weather hazards by placing mobile solar louvres above them, at a sufficient height to allow for optimal ventilation as well as the passage of agricultural machinery. These solar louvres are placed at the service of the plant; controlled by algorithms tailored to its needs, they tilt to provide sunlight or shade, as required. In this way, the solution deliberately prioritises the needs of the plant over the production of electricity.
The announcement of these successful tenders confirms the positioning taken by Sun'Agri in 2019, namely, to act as a provider of agrivoltaic technology and services for farmers and their investment partners (investment funds or electricity producers). This also applies to the Râcines platform, one of the co-founders of the "Cultivons Demain!" initiative, together with Sun'Agri. Râcines' projects, 16 of which were selected for this tender, support farmers in investing in agrivoltaic systems developed by Sun'Agri, in accordance with a very strict charter.
In addition, two successful projects by the independent electricity producers Générale du Solaire and Samsolar will also use Sun'Agri's technology, with Sun'Agri in charge of agrivoltaic system design and panel control during the entire period of operation. For the first time, Sun'Agri will also provide its services to a farmer who will finance his system entirely on his own without recourse to any third-party investors.
In total, 22 farms in the south of France, mainly vineyards and orchards, will be equipped with Sun'Agri technology, which together will produce around 58 MW of electricity.
"The results of this call for tenders confirm the growing interest of France's public authorities in agrivoltaics and contribute to the development of a sector of excellence in France. But this outcome also reflects the urgent need to implement solutions that improve agriculture and make it more resilient. Moreover, agrivoltaics should be understood strictly in terms of this challenge to promote improvement and synergies. The next key step for the development of our industry will be a regulatory framework that prioritises agricultural benefits over energy yields and avoids some of the abuses that have already been observed", says Antoine Nogier, President and founder of Sun'Agri.
Sun'R Power is also a winner of this call for tenders
One project submitted by Sun'R Power, a subsidiary of the Sun'R Group, was also selected for this tender. Located in the Centre-Val de Loire region of France, this 1.8 MWp project will include a solution for loss analysis and predictive maintenance. Sun'R Power develops solar energy projects on brownfield sites, industrial facilities, degraded land and agricultural buildings, based on the strategy of never contributing to the artificialisation of arable land.