Press Release: Sun'R Group appoints Cécile Magherini as Managing Director of its Sun'Agri subsidiary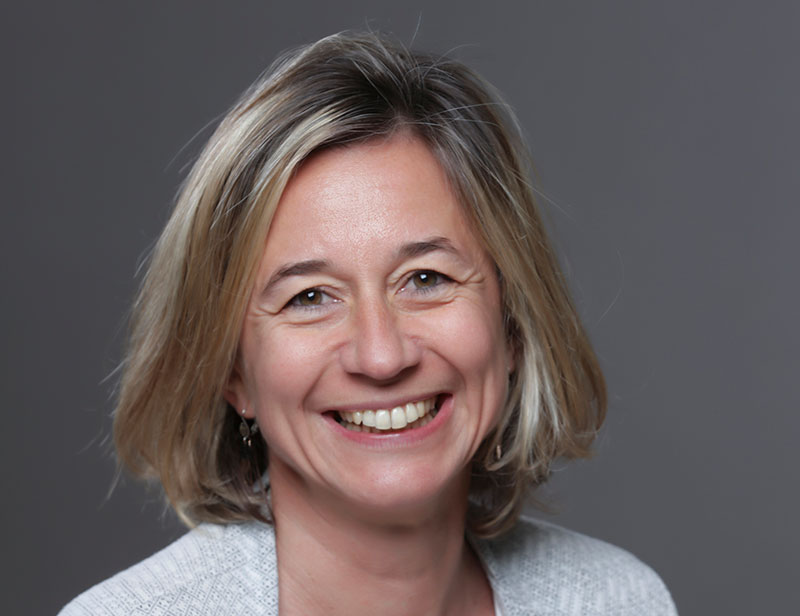 The Sun'R Group announces the appointment of Cécile Magherini as Managing Director of Sun'Agri, with effect from June 2021. Based on her more than 20 years of experience in the renewable energy sector, Cécile Magherini will support Sun'Agri in accelerating the development of agrivoltaics in France.
After graduating from CentraleSupélec in 1998, Cécile Magherini began her career as an connection engineer for renewable energies at EDF, before joining Compagnie Nationale du Rhône (CNR) in 2002, where she spent most of her career. At CNR, she started as a Project Manager for Renewable Energies and then became Electrical Engineering Manager in 2005. In 2009, she was promoted to Operations Manager, in charge of coordinating the 19 dams on the Rhône and managing a team of 10 engineers and technicians. In 2012, she was appointed Regional Manager of CNR covering 100 km of the Rhône River between Lyon and Tain, with responsibility for 200 employees, four hydroelectric power plants and four locks. In 2016, she was then named Director of New Energies and headed CNR's development strategy, doubling its wind, photovoltaic and small hydroelectric assets, thereby adding 1,000 MW of capacity in addition to the dams on the Rhône. At the same time, she took over leadership of VENSOLAIR, a subsidiary of CNR.
After nearly 20 years in senior positions in the renewable energy sector, Cécile Magherini is taking over the management of Sun'Agri, a pioneer and the global market leader in the field of agrivoltaics. This cutting-edge technology enables farmers to respond to the challenges associated with climate change by placing photovoltaic louvres over their crops, thereby meeting both the plants' needs and protecting them from extreme weather events.
Cécile Magherini is joining a fast-growing company. After nearly 10 years of R&D, Sun'Agri inaugurated the world's very first dynamic agrivoltaic demonstration system (covering 4.5 hectares) in Tresserre the south of France in 2018. During the last two calls for tenders for "innovative photovoltaic solar energy", France's Energy Regulatory Commission selected 37 projects that use the Sun'Agri technology. At the same time, Sun'Agri has developed partnerships with ENGIE GREEN and Boralex and has set up the "Cultivons Demain!" initiative to raise €1 billion for agrivoltaics by 2025.
Cécile Magherini's mission will be to help the Group achieve its goal of increasing sales fivefold across its three subsidiaries (including Sun'Agri) over the next five years, by deploying agrivoltaic solutions on 2,000 hectares of farmland threatened by climate change by 2025. Cécile Magherini is responsible for implementing Sun'Agri's strategy, managing its 30 employees, running the subsidiary's operations, overseeing institutional relations in collaboration with its President, steering the R&D development programme, boosting Sun'Agri's international presence, and ensuring the complementarity and synergy of the various companies within the Sun'R group.
"For me, it is really exciting to be able to use my experience and skills in a project that makes sense in a world in transition, especially as part of a dynamic, committed team with incredible know-how. I firmly believe in our model and our values, and I want to communicate our convictions to the public so that we can develop our solution even further", says Cécile Magherini, Sun'Agri's new Managing Director.